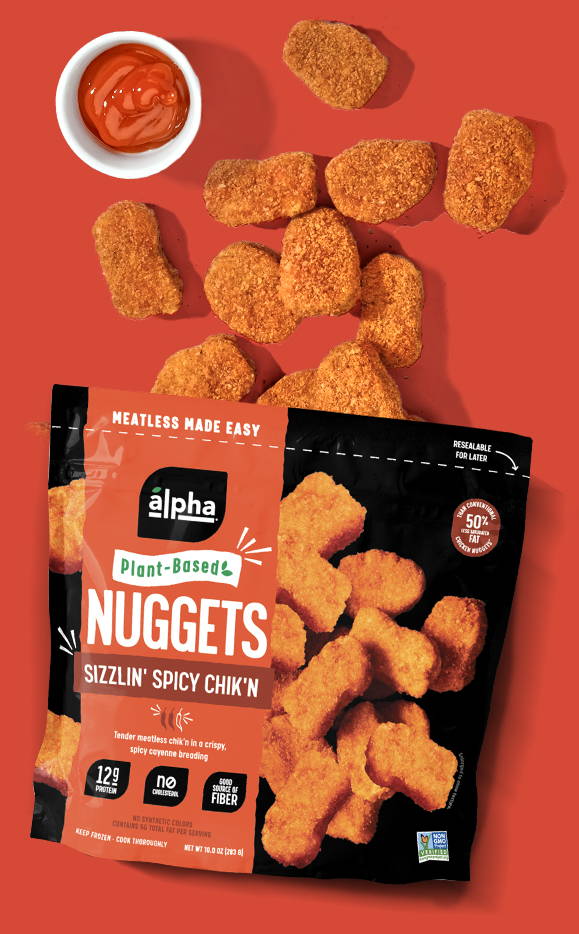 IF IT'S GETTING HOT IN HERE, IT'S DEFINITELY OUR NEW SPICY CHIK'N NUGGETS.
Spicy thoughts creepin' in? Like a leather-clad hen with a whip, or a freaky fowl that digs flames more than Guy Fieri? Well it's not that kind of spicy, and it's not that kind of chicken. Our new spicy chik'n nuggets are hot, crispy, and deliciously meat-free. They're the nugget of your plant-based, fiery dreams.
SPICE UP YOUR LIFE. SAVE BIG BUCKS.

If spicy isn't just a food craving, but a way of life, you can subscribe and save 15% on every order of our fuego spicy chik'n bundles. Subscribe, save, and have some sort of flame retardant on deck—your doorstep is about to get FIRED UP.