ALPHA IN YOUR COSTCO AISLE
We're jazzing up your local Costco with our seriously mouthwatering meatless eats. Go bulk or go home, amirite?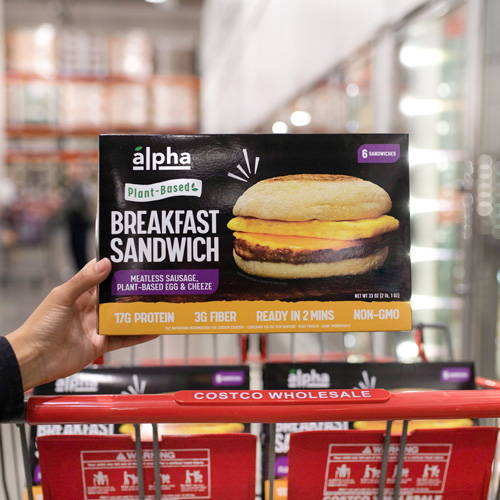 SIGN UP FOR COSTCO UPDATES AND OTHER COOL STUFF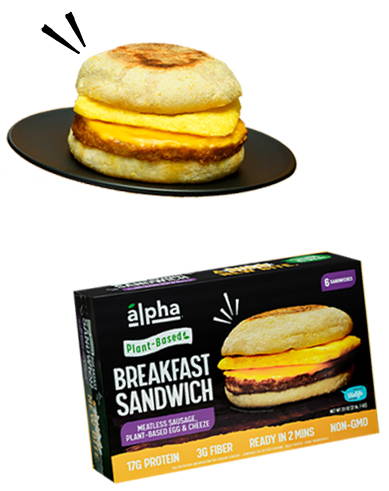 Cheeky, we know. But really, you can wake up, pop this craveable breakfast sammy into the microwave, and have a breakfast loaded with protein and iron that's ready in minutes. Late sleepers, rejoice. 
✔

Packed with 17 grams of plant protein and l3g of fiber

✔

Non-GMO and ready in 2 minutes 6 sandwiches per box

✔

Now available in select Costco stores Los Angeles, Hawaii, Florida, Georgia, Alabama, Mississippi, North Carolina, South Carolina and Puerto Rico!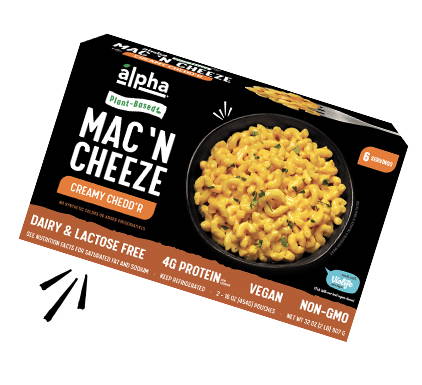 Mac is back in a BIG, plant-based way. It's ooey. It's gooey. It's everything but moo-ey—since, y'know we don't use dairy or meat. Try it out, we bet you'll never go back to the other mac.
✔

Loaded with dairy-free cheese

✔

Non-GMO and ready in 4 minutes

✔

6 servings per box
Or at least it will be when you stock up on our crispy breaded chik'n patties, made with juicy meatless chik'n. It's the best thing you'll eat between two buns.
✔

Packed with 10g of protein per patty

✔

Non-GMO and ready in minutes


✔

10 patties per box


✔

Available at select Costco stores for a limited time only
HOW CLOSE IS THE CLOSEST COSTCO?