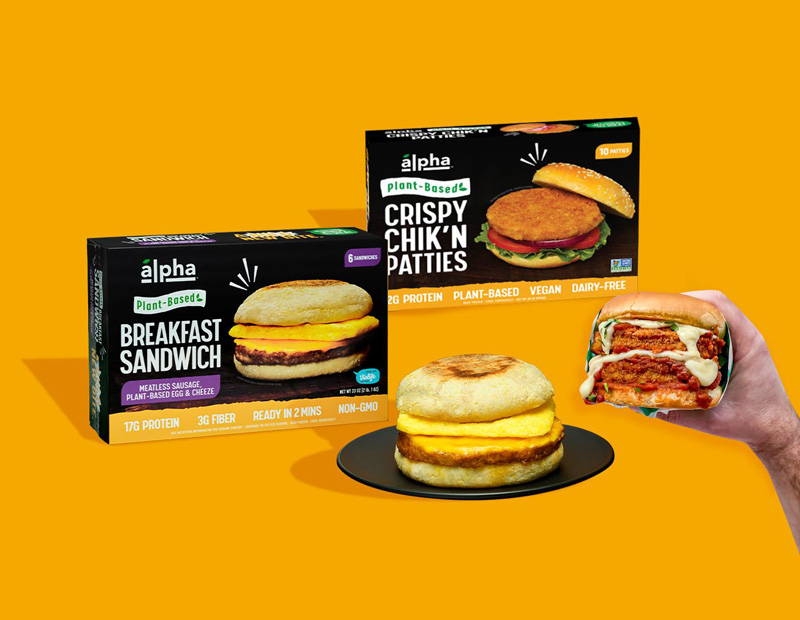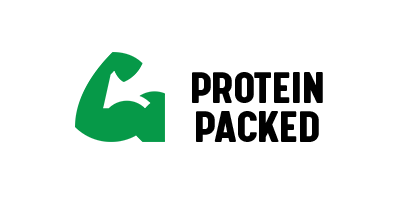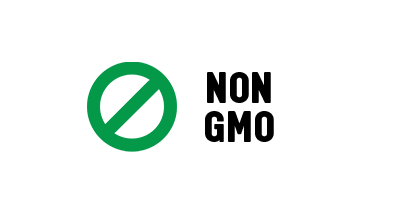 Sign up to get alerts about our Costco product launches!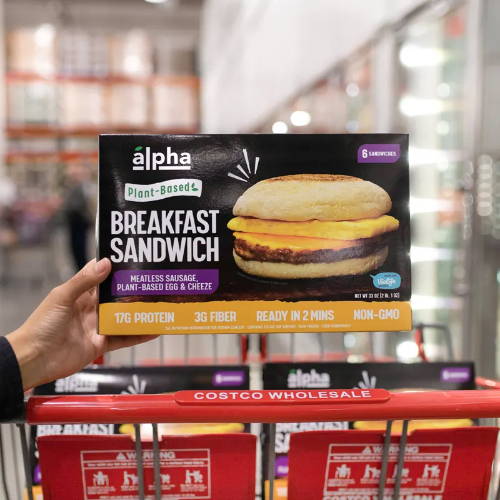 NEW MEATLESS SAUSAGE BREAKFAST SANDWICHES

Now exclusively at Costco!

Breakfast is the most important meal, so pig out on plants with one of our meatless sausage breakfast sandwiches to start your day off right.
Made with a seasoned meatless sausage patty, a fluffy plant-based egg and dairy-free cheese all deliciously sandwiched between a fluffy English muffin.
✔ Packed with 17g of plant-protein and 3g of fiber

✔ Non-GMO and ready in 2 minutes

✔ 6 sandwiches per box

✔ Now available in select Costco stores in Los Angeles and Hawaii with more regions coming soon!
FAN-FAVORITE CRISPY CHIK'N PATTIES
Now nationwide in Costco!
Our non-GMO, plant-based chik'n patties are tender on the inside with a crispy breaded outside. On a bun or as a topper, they're the perfect guilt-free protein that tastes even better than the real thing.
✔ Packed with 10g of protein per patty, non-GMO and ready in minutes!
✔ 10 patties per box
✔ Available in Costco stores nationwide for a limited time only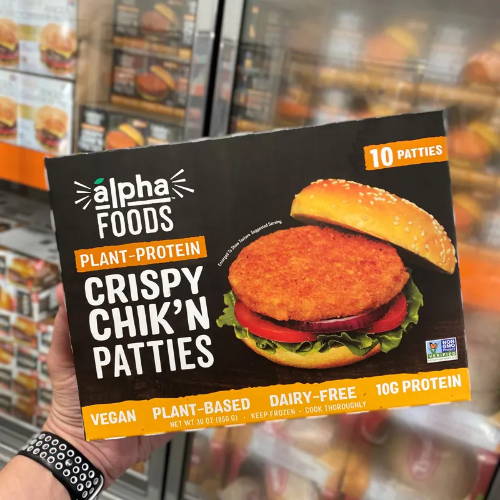 CALL OR VISIT YOUR LOCAL COSTCO FOR AVAILABILITY
FREQUENTLY ASKED QUESTIONS
Are the Breakfast Sandwiches totally new?
Yep, that's right! Find them in Costco and get exclusive first access.
Where can I find the NEW Breakfast Sandwiches?
Right now they are in select Costco stores in Los Angeles and Hawaii. Next they are hitting shelves across the Southeast (June) and the Bay Area (July).
Where can I find Crispy Chik'n Patties?
Nationwide while supplies last! Snag yours today while you can!
Nooo! My store doesn't have your Breakfast Sandwiches or Crispy Chik'n Patties!
Ugh! We recommend filling out a product request form at your local store. This goes a long way in getting us on your local shelf.
How do I find where all Alpha products are in stores near me?
Thanks for asking! You can find the availability of all our delicious products in our store locator.
What is the item number for breakfast sandwiches?

The item number for the Breakfast Sandwiches is #153948.